Poetry is powerful and an important thing for students to learn. Think about it—what other form of literature has the ability to paint pictures in your mind, spark a fire in your heart, break the boundaries of grammar, all while displaying 10 essential literary elements?
Oh, and did we mention it's catchy too?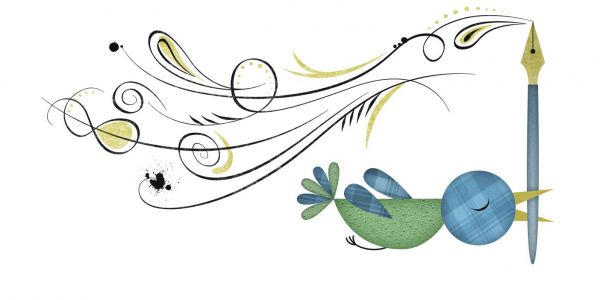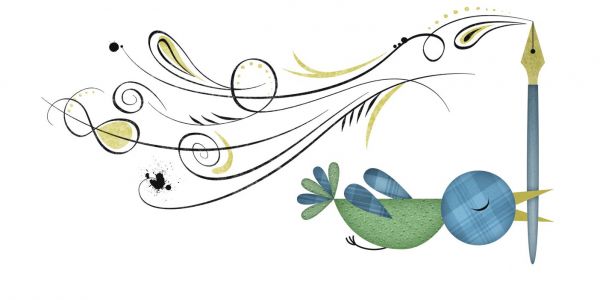 The variety of language and tempo used in poetry promotes literacy in young readers and writers. Reading poetry helps kids develop empathy for others and many times writing poetry becomes a way for students to express any emotional challenges they are coping with.
But you already know all of this. Your question is . . . how do you encourage your students to express themselves in this way? How can you help your students develop a love, or at least an understanding, for this literary art?
Well, here's the best part, you don't have to—they already love it! They just call it something else . . . Music.
SIMILARITIES BETWEEN MUSIC AND POETRY
You are smart. If you haven't already taught this lesson to your students, you have most likely deconstructed the meaning behind your favorite song lyrics before.  As a teacher, librarian, or general lover of language, that's just what you do.


Let's take a look at a few fun literary elements music and poetry share, shall we? Pay attention, there will be a quiz!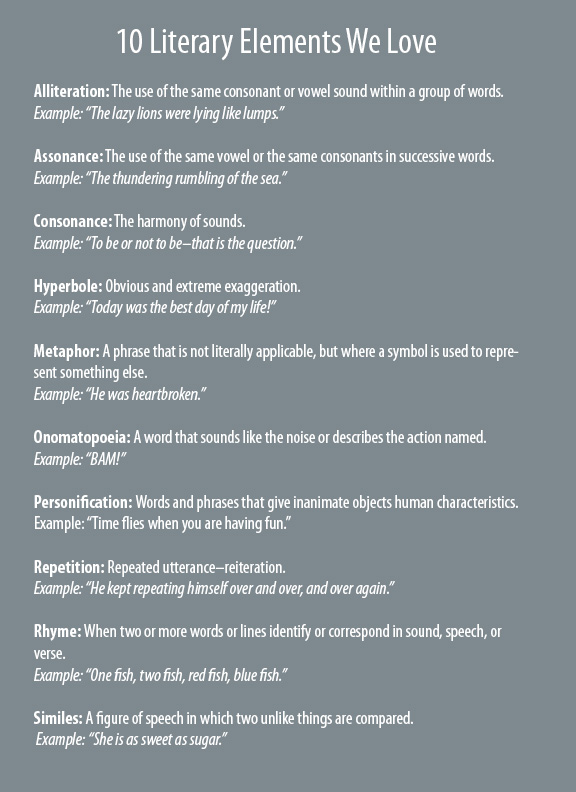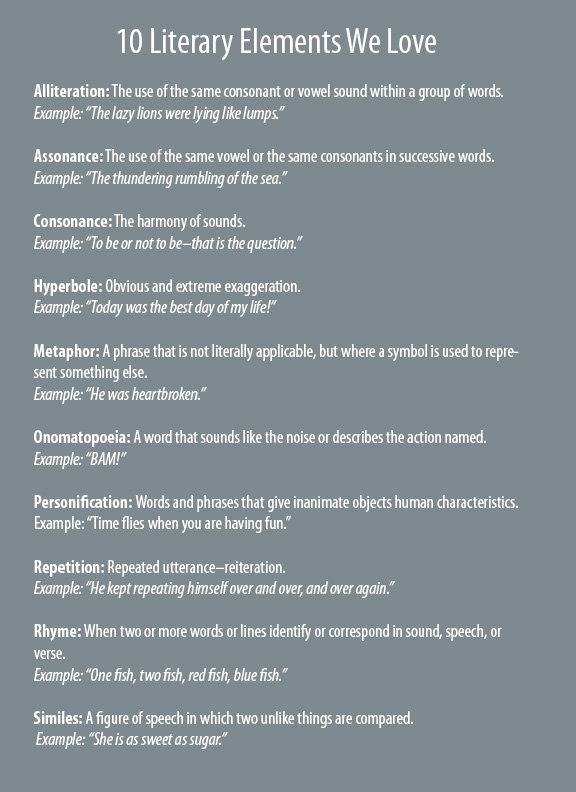 We weren't kidding about the quiz. It's time to test your knowledge of music and poetry!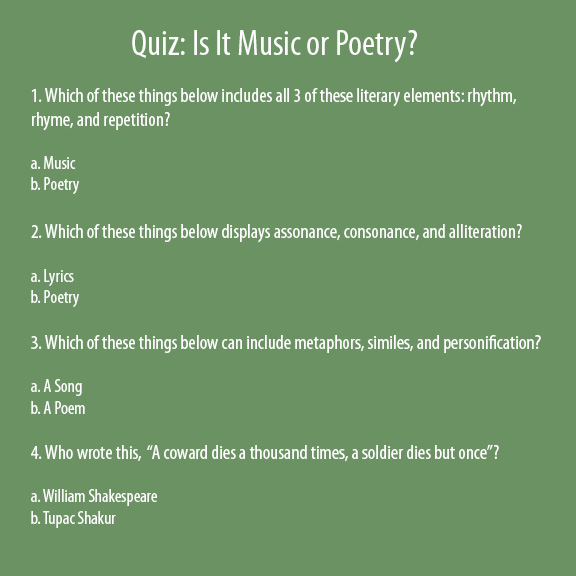 Surprise! Trick questions–both music and poetry contain all of these literary elements. And yes, it was Tupac.
Differences Between poetry and music
Although there are many similarities between music, lyrics, and poetry, there are also differences. The main difference being, of course, that songs are meant to be heard while poetry is typically meant to be read.
As anyone who has written a poem could probably tell you, poetry is a personal expression–only truly understood by the person who wrote it. Try as you may to decipher the meaning of those carefully chosen words within a poem . . . you will probably fail.
Poetry allows for multiple perspectives. If you were to show the same poem to a room full of students and ask them to interpret the writer's intended message, you will most likely get a few different responses.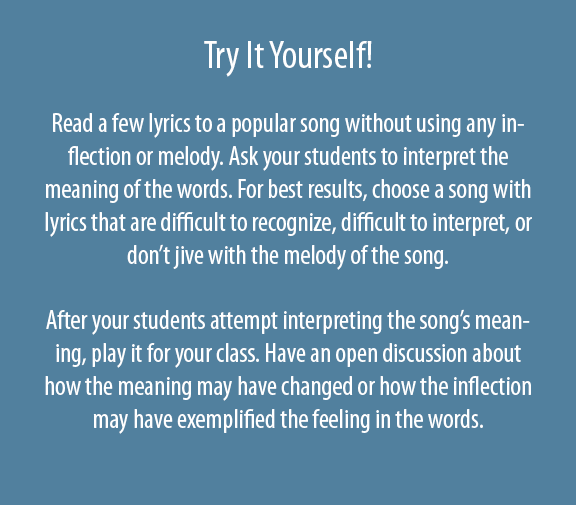 Understanding the meaning of song lyrics is oftentimes more simple because of something called inflection.
Poetry has inflection also, but because there is no inherent melody, beat, or tone, it falls on the reader to discover the poem's inflection–along with its meaning.
Poetic inflection is one of the hardest things to teach students. What better way to simplify this complex concept than to teach poetry using the lyrics of a trendy song?
Teach Your Students Poetry using Music
Teaching poetry through music is a fun and effective method for teachers to use. It engages students and provides them with a thorough understanding of several literary devices. Not only that, it will be a lesson they never forget . . . songs have a way of getting stuck in your head.
Use the Information Above
To Create a Lesson Your Students Will Love
Tell Us Later How It Goes
When It's Poetry Every Kid In Class Knows!