ALEXANDRIA IS DESIGNED TO EMPOWER LIBRARIANS
Your passion is educating students, our passion is giving you the tools to do just that.

---
MONTHLY UPDATES
Let Alexandria do the hard part with automatic updates and upgrades.

---
CUSTOM REPORTS
You decide what, when, and how you like your reports, and Alexandria does the rest.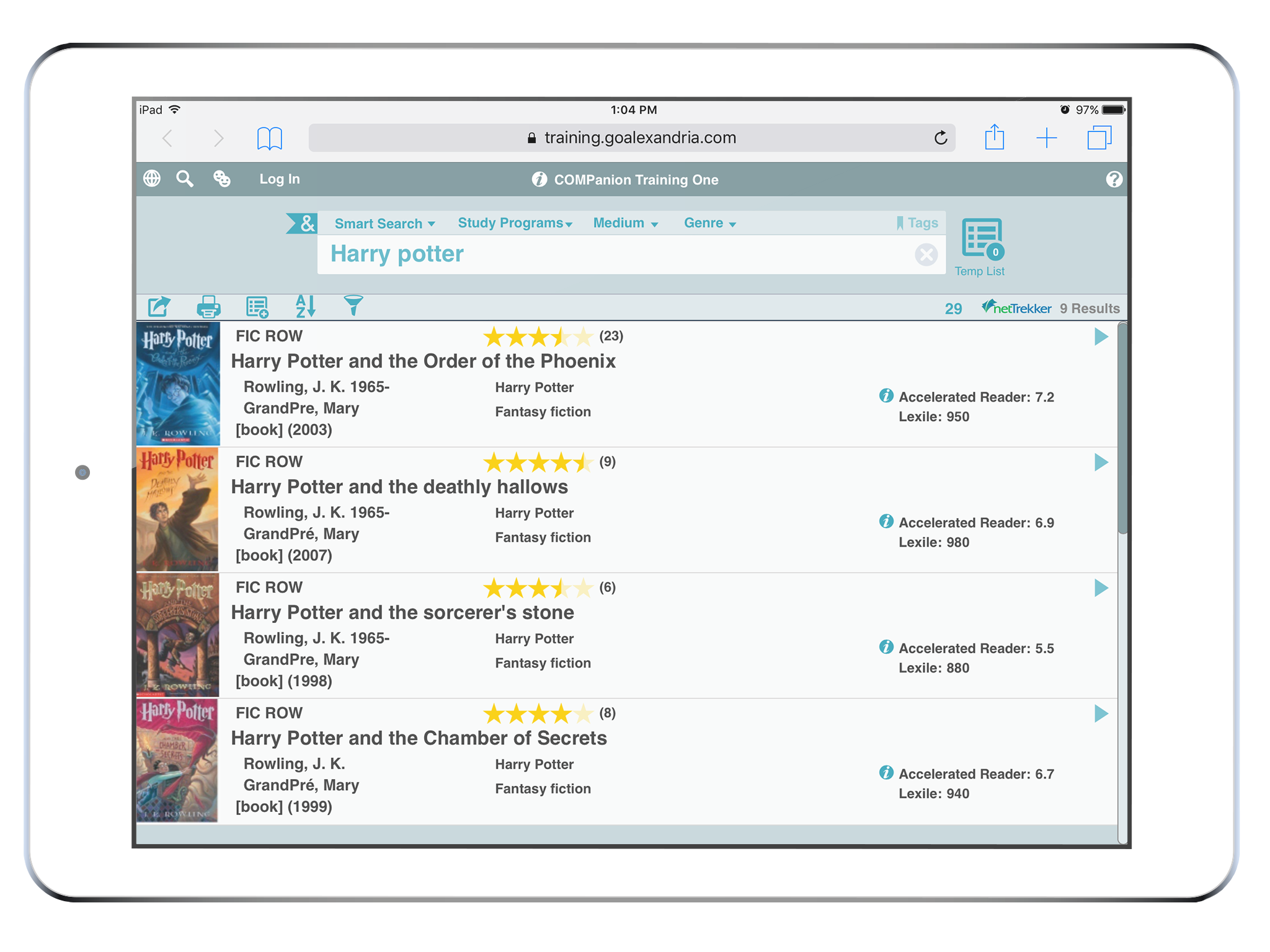 SEARCH INTERFACES
---
Having your collection readily available for your patrons is most important. After all, this is one of the main reasons library automation software is available. Alexandria's Search interface offers fun, interactive searching through icons, or by simply putting a search term in and using our powerful Simple Search tool. Come and see how your library can open your collection up to your users.
---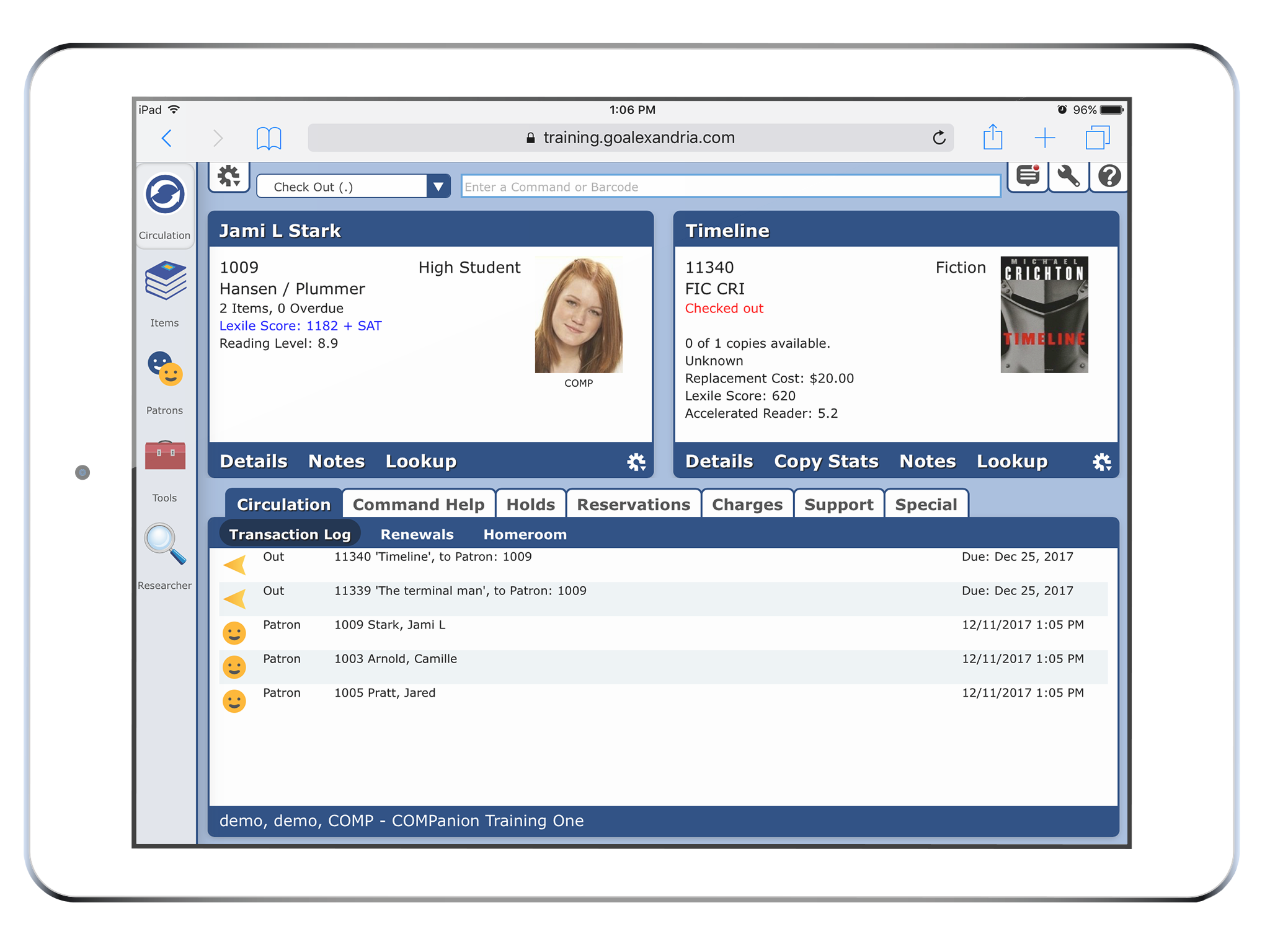 QUICK CIRCULATION
---
Alexandria offers a robust, seamless circulation interface that allows you to handle all of your transactions without skipping a beat. Whether you're checking books in, placing holds, or weeding, you can do this quickly and efficiently in our user-friendly Circulation interface.
---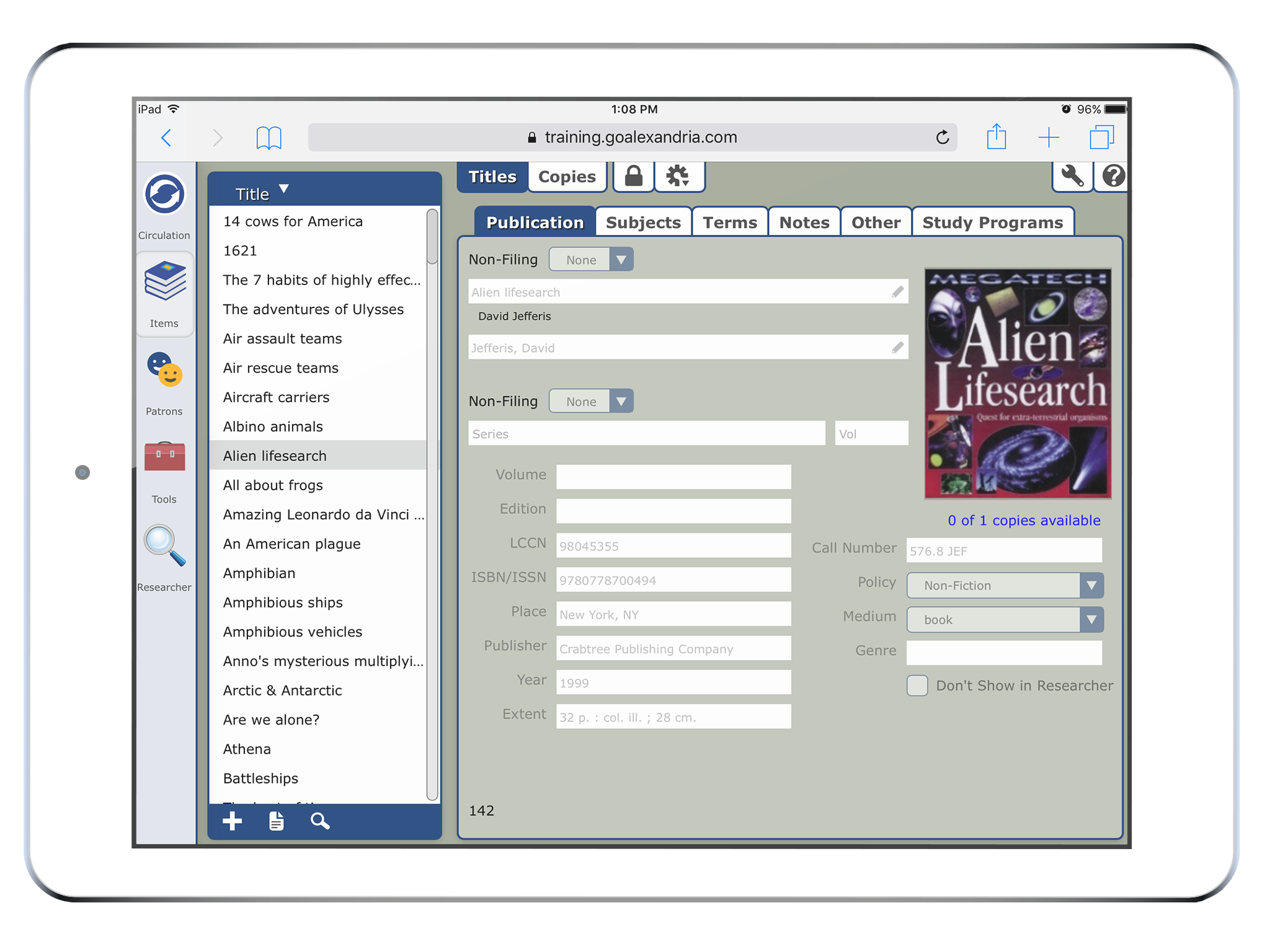 SIMPLE CATALOGING
---
We understand that cataloging can be a long, arduous task. Alexandria makes the challenge of cataloging simple with our integrated SmartMARC® technology, allowing you to obtain MARC records from multiple sources including the Library of Congress.
---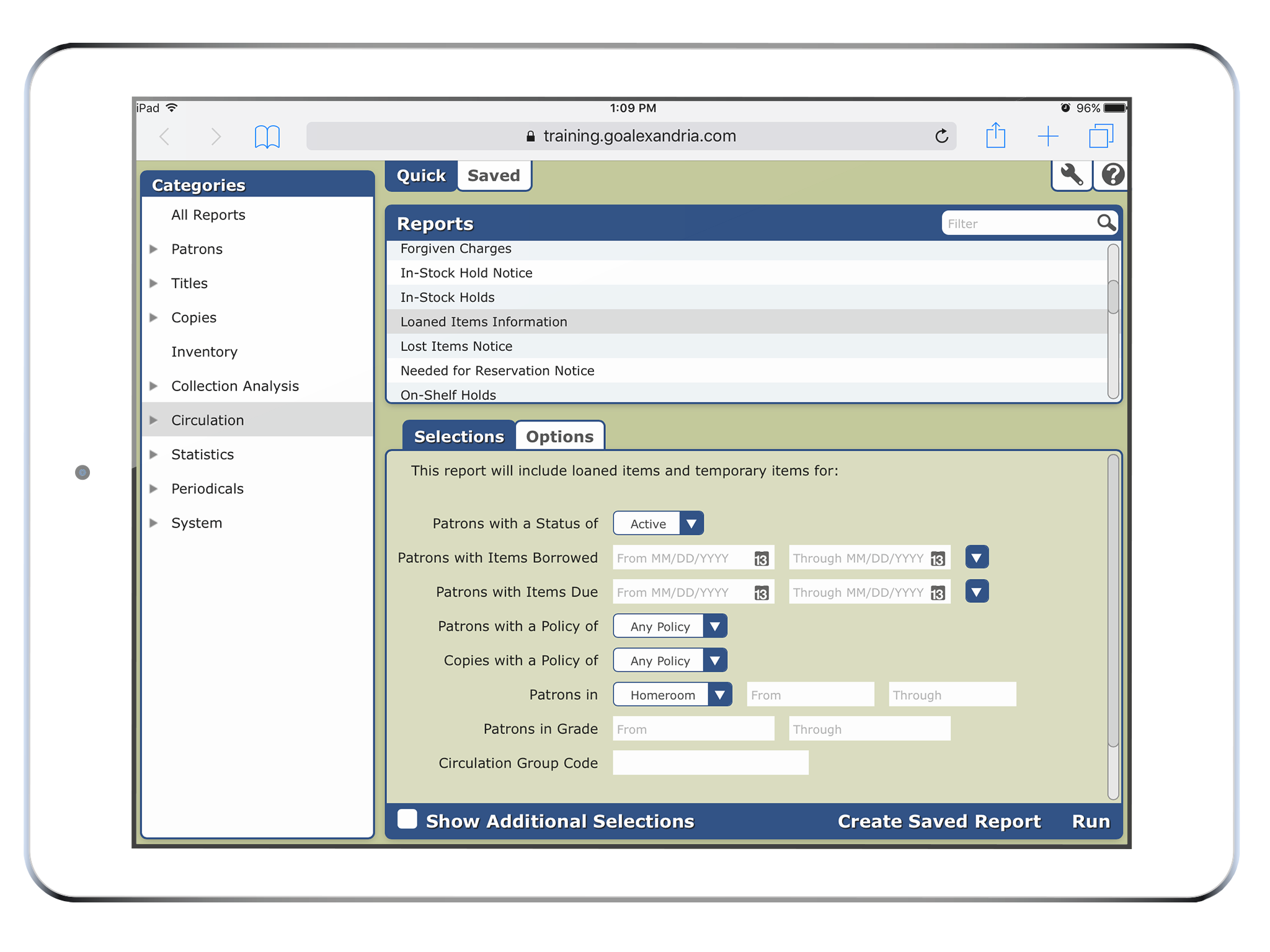 CUSTOM REPORTS
---
Our reporting module is all about set it and forget it. Rather than having to re-create reports, you can save time and do what is most important for your library. Alexandria's reporting module allows you to run the reports you want when you need them. Whether scheduling, or quickly trying to find out how many overdue books you have, Alexandria has you covered.
---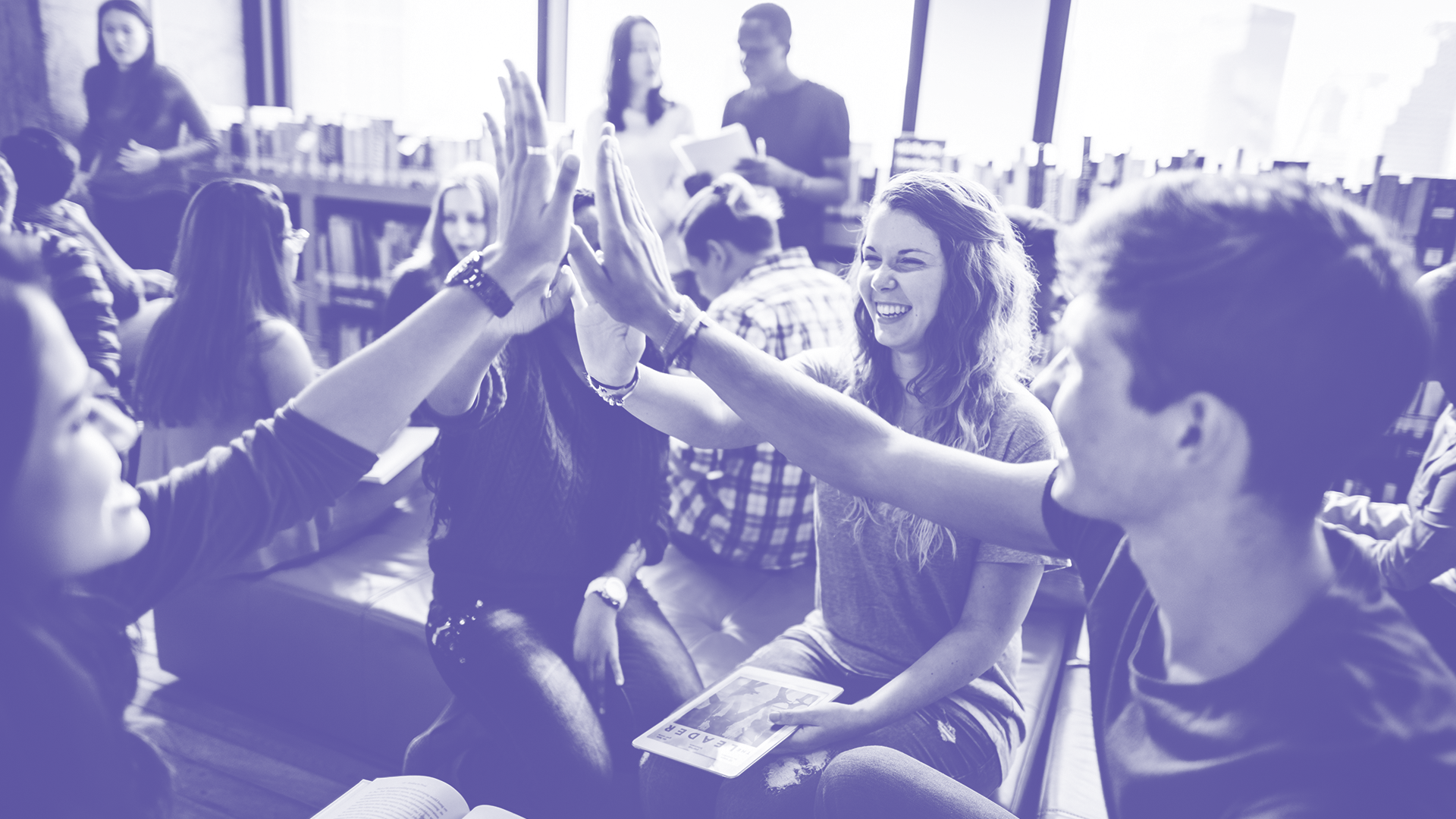 ---
WEB BASED - NO NEED FOR APPS
---
Imagine your library without limits - where you can complete your tasks in one place, and patrons don't need special apps to view your catalog or renew an item. If you're tired of using one app to circulate, a different app to view the catalog, and yet another app to run reports, Alexandria can help.
---