This week, Alexandria would like to thank four heroic librarians who fought the Federal Government to defend the privacy of their patrons. They are known as The Connecticut Four.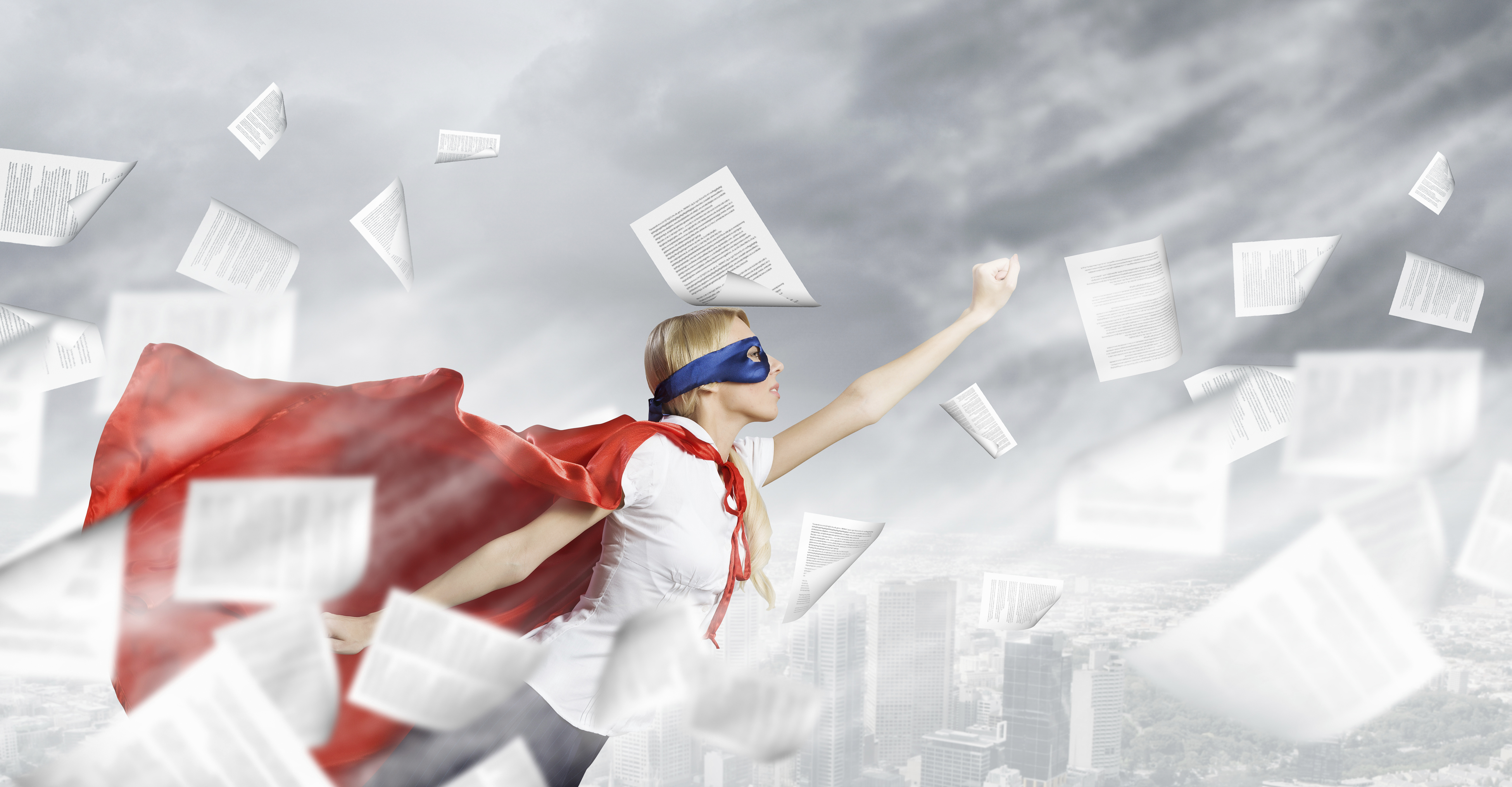 In 2005, four librarians working for a small non-profit called Library Connection (comprised of 27 libraries in Windsor Connecticut) received a National Security Letter from the FBI demanding the release of patrons' records and information.
Along with the letter, the librarians were placed under a perpetual gag order that barred them from disclosing any information about the matter to anyone, including family members, under threat of prosecution.
After the attacks on 9/11, changes to the Patriot Act gave FBI officials the ability and power to obtain any sensitive financial or personal information for the purpose of investigating national security threats –even if the person whose records were collected was not suspected of any wrongdoing.
As long as the FBI viewed the information they were demanding relevant to their investigation, they could obtain it without prior court approval and silence anyone from fighting their demands. All they needed was a little thing called a National Security Letter, or NSL.
Additionally, NSLs allowed federal officials to issue open-ended, ongoing gag orders to those who received them . . . and any person who knowingly or intentionally violated a gag order was considered to be interfering with a government investigation and faced up to 5 years in jail.
"I was shocked by the restraints the gag order imposed on me," said Mr. Christian. After receiving the request Mr. Christian said he was unsure whether he could consult a lawyer or his board of directors. –New York Times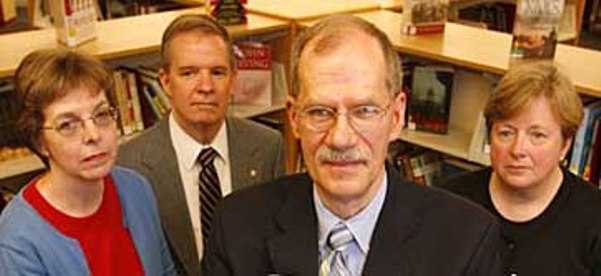 George Christian, Barbara Bailey, Peter Chase, and Janet Nocek engaged the ACLU to file suit to challenge the constitutional validity of National Security Letters after receiving theirs, in a case known as Doe v. Gonzales.
"As a librarian, I believe it is my duty and responsibility to speak out about any infringement to the intellectual freedom of library patrons," said Mr. Chase. "But until today, my own government prevented me from fulfilling that duty."
For over a year, the Connecticut Four and ACLU, alongside Leslie Burger of the American Library Association and Alice Knapp of the Connecticut Library Association, fought the FBI to lift the gag order and sued the Federal Government in an effort to defend the rights of their patrons.
In June of 2006, after a judge ruled to drop the gag order against the Connecticut Four, the government gave up their legal battle and abandoned the lawsuit. The Connecticut Four received the Paul Howard Award for Courage from the ALA in 2007–for their bravery in fighting the National Security to defend the rights of their patrons.
Just last month, President Obama enacted a program that provides safeguards for privacy against government surveillance. The USA Freedom Act has revised previous laws under the Patriot Act that allowed bulk collection of public records by National Security.
It is thanks to people like George, Barbara, Peter, and Janet that Congress has made reforms in an effort to strike a balance between civil liberties and national security. Hats off to these four true heroes!