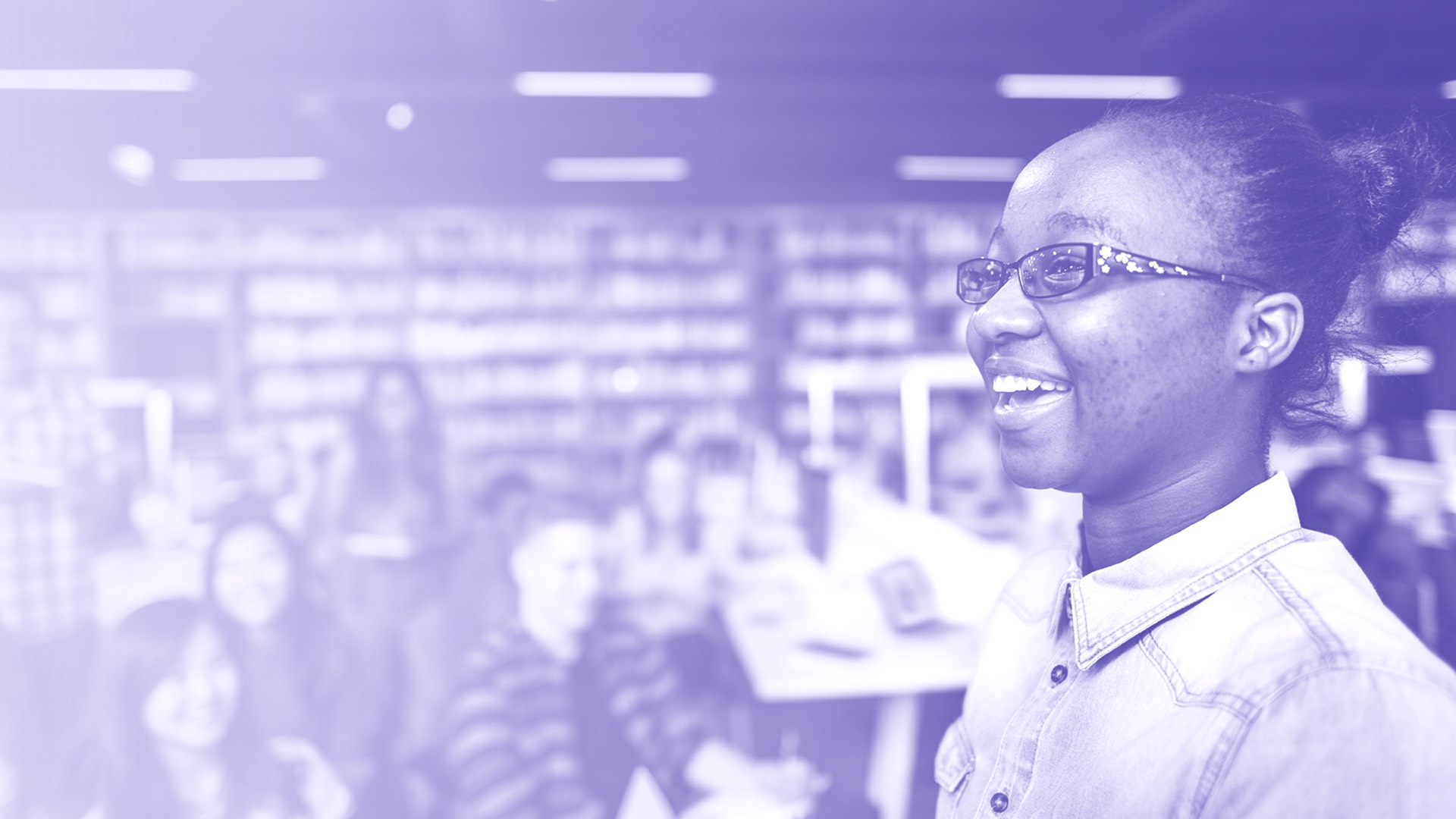 24/7 Live Support
Live support is free all day every day every week every month every year.
Device Agnostic
Patrons can access your catalog on any browser on any device.

Customizable
Be your own library with custom images, buttons, fields, and more.
Valuable Partners
From Clever to Lexile to Soundzabound, you've got options.
Low Maintenance
Let Alexandria do the hard part for you with automatic updates and upgrades.

eBooks You Want
Don't want to be limited in your eBook selection? Don't worry.
K-12 Library
---
At Alexandria Library Software, we believe that all students should have the opportunity to realize their full potential, regardless of their school's size, funding, or circumstance. We're dedicated to providing libraries with the tools they need to succeed – whether that means more actively engaging students or stretching limited resources, we'll amplify your efforts so you can achieve your goals.
---
Public Library
---
We understand the unique obstacles facing public libraries - with so many distractions today, dwindling attendance is making it harder to garner community support. Throw limited resources into the mix, and the job of libraries can sometimes seem almost impossible. We're dedicated to empowering public libraries, and our software was designed with these conditions in mind.
---
University Library
---
Students are in your library, but are they simply studying, or actually using your resources? Make sure your university library is less of a hangout and more of an asset.
---
Alternative Library
---
There's a reason Alexandria has been trusted by alternative libraries for 30 years - a simple platform that fits any budget, empowers users, and inspires patrons. We understand that your situation is unique, and we've designed our software around that.
---
What do other say about our library software?
We are a small parochial school who chose Alexandria Library Software to bring us up-to-date and we LOVE it!! The transition took time at first, but has paid off immensely. We came from the dark ages with Alexandria!

I have experience with 4 different Library Automation platforms. Alexandria is my favorite in terms of ease of use, ability to tailor to specific library needs, and the ability to tailor reports. I have had wonderful experience with their support crew whenever I needed any type of help. Just a great company and product.

I have found Alexandria software to be user friendly with great technical support. Everything I need to catalog my library is at my fingertips and can be found quickly and easily.

Not only is the software easy to use, but their customer service is exemplary (in a world where this no longer exists) you can depend on them to not only answer the phone but to answer your problem or question.

I've been using Alexandria Library Automation Software for almost 15 years. The software is excellent and provides for many different reports that help me oversee our middle and high school libraries. The software has many functions and options to personalize your libraries. The support staff is excellent and has always helped me until my problem was resolved. I totally recommend Alexandria!

Alexandria is the best. If you ever have any trouble you just call them and they walk you through step by step.

As a new librarian using Alexandria for the first time, I really appreciate the customer service. They answer their calls promptly and have always been able to help me with my various questions. They never make me feel like I should know or are wasting their time. I like all parts of the system and my teachers appreciate what I can do for them by accessing the various functions.