Your Library as the Heart of Your EdTech
Alexandria's CampusKEY, powered by GG4L® School Passport, puts your library at the heart of the learning experience by providing quick and seamless single sign on access for your teachers and students to any school or district provision learning application right from within Alexandria!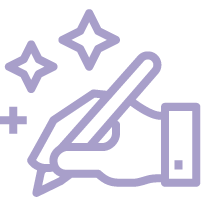 Personal Single Sign-On
Students, guardians, and staff safely and securely get 24/7 access to your EdTech solutions and content on any device from any location. Users love the flexible and simple drag-and-drop customization of personalized portals, including custom folders of most used apps and quick bookmarks of frequently used webpages.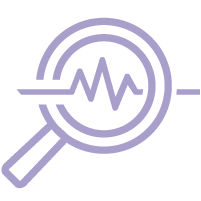 EdTech Usage Analysis
Administrators love insights provided by easy-to-read dashboards, that analyze who, when and how EdTech investments are being used. Analytics can be analyzed across any level: district, school, class and student, helping you understand user experience, make informed decisions, and ultimately ensuring resource ROI.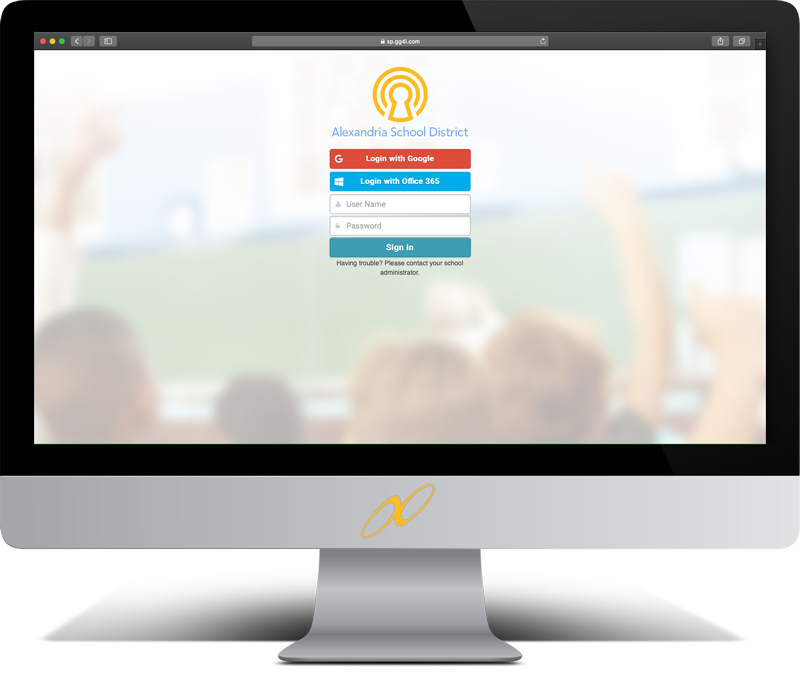 What is CampusKEY?
CampusKEY is a fully integrated enterprise-grade, single sign-on (SSO) solution that helps school districts securely and cost-effectively distribute third-party EdTech applications and content to students and staff directly within Alexandria. Alexandria's CampusKEY seamlessly works with any school or district's LMS, SIS, third-party applications and devices.
What you get!
CampusKEY, provides your students and staff quick, one-click access to all learning applications and resources right from within Alexandria. You'll also receive hands-on access to all the metrics you need to see: who, when, and how your resources are being used.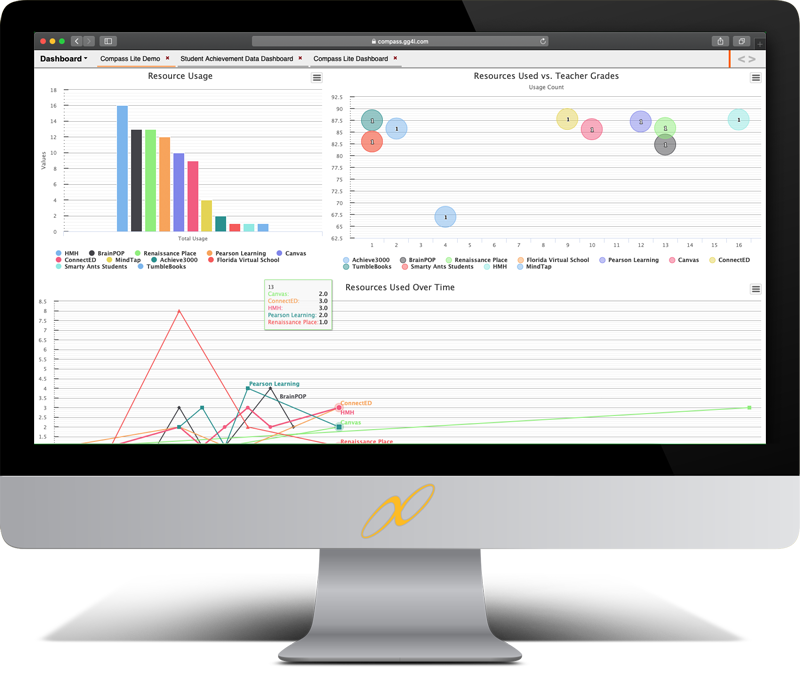 Personalized Alexandria SSO homepage
Embeddable in an LMS or district website
Powerful hierarchical usage analytics
Measurable impact on student outcomes
Flexible federated login credentials
Standards-based: SAML, OAuth, LTI
How Alexandria CampusKEY Works
Schools can choose from hundreds of applications listed in the CampusKEY Catalog. Alexandria's CampusKEY seamlessly works with any school or district's LMS, SIS, third-party applications, and devices.
---
---