Is it Time for a Switch to a Library Without Limits?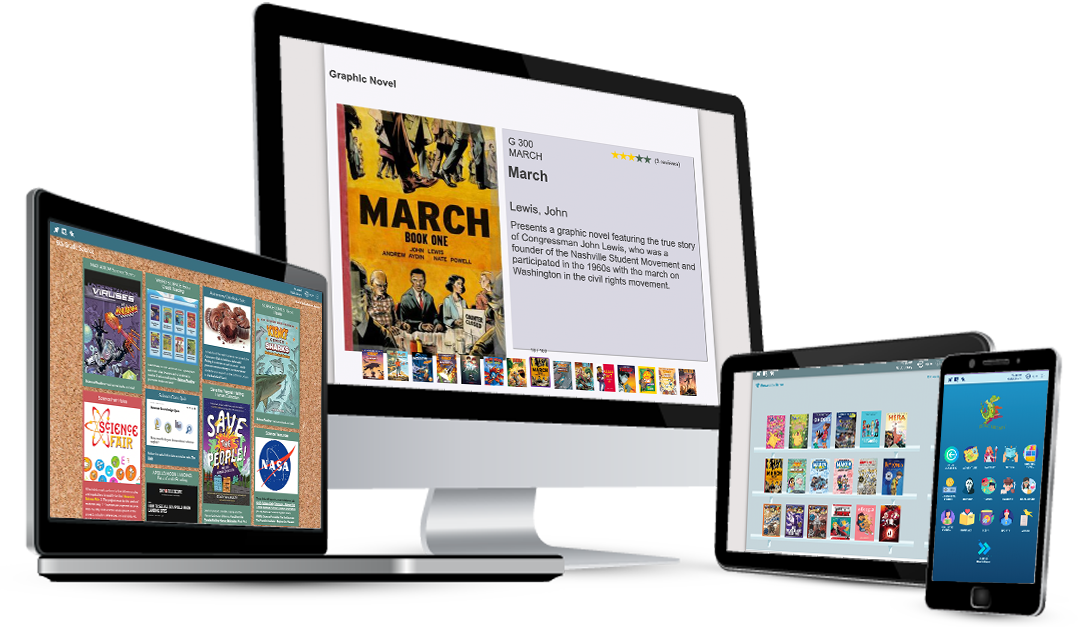 DEMAND MORE. DELIVER MORE.
With our exclusive 24/7/365 Live Support, there are NO LIMITS to what you can do for your library and what your library can do for you!
Consider just a few of these "limitless" possibilities...
SLIDESHOWS
Take collections of books and easily create (or code) Slideshows that can be displayed to patrons, and emailed as links to students and staff! Alexandria Slideshows have three predefined collections; New, Award-Winning, and Highest-Rated. Plus, you can easily create your own custom collections in as little as three clicks!
LINKS, LESSONS, ASSESSMENTS
BULLETIN BOARDS
No lamination, scissors, ink, glue or pins! Alexandria Bulletin Boards can increase home-to-school reading connections by sharing reading challenges, CS First lessons, STEM activities, TedEd videos, games, whole courses... ANY resource that supports your curriculum and helps make your library the Heart of the Learning Experience through a simple and intuitive interface!
CURRICULUM AIDS
Simply create curriculum add-ons by the book or resource without the need for Collections by embracing the magic in our OTHER tab! The OTHER tab is customizable to fit your district's needs... Easily share suggestions, games, video links, and common assessments to a whole grade level doing research on a certain topic. That's a whole lot of learning power in a single tab in Alexandria!
BROWSE
Control your GENRE and 655 MARC Records to BROWSE your whole collection by the shelf! With Alexandria you have the ability to build out the tech-side of your library the way you'd like it! Organize your BROWSE bookshelves by genre, by publisher, by topic or by interest like a bookstore!
FULLY CUSTOMIZABLE, UNLIMITED
EXPLORE
Engage readers on their terms. Know what your district needs and deliver an interactive EXPLORE. Explore might provide an overview of the whole collection or showcase Genres in your Middle School. It might also be used to share District-level initiatives like Google CS First or Tech Integrations or Teacher's Guides. You can use this library tool for a host of reasons; promoting series, common standards, or grade-level assessments. It can be customized for your district's reading goals and desired outcomes.
YOUR LIBRARY IS ESSENTIAL TO LIFE-LONG LEARNING
Alexandria is the HEART of your Library
At Alexandria, we have been working around the clock for the past 30 years to build the best integrated library solution in the market. Our goal as always been your goal... BUILD STRONG STUDENTS. We have always understood that quality libraries produce quality learners. We will always be committed to transforming your library into the heart of your learning experience by connecting students to your resources and curriculum in the most accessible, intuitive and efficient solutions possible.


Your Library. Without Limits.

Alexandria
Cloud-hosted, WCAG-2 compliant, reader-focused interfaces bring physical and digital resources to all users on all devices over any Internet connection!
Device-Responsive Interfaces
ADA/WCAG-2 Compliant
Interfaces to Engage Learners of ALL Ages
Available Over ANY Connection
Unlimited User Licensing
Customization
Customize your patron experience to boost circulation and discoverability by helping students, teachers and parents connect to programs and curriculum within just a few clicks!
Design-Friendly Library Pages
Bulletin Boards
Slideshows
MARC Management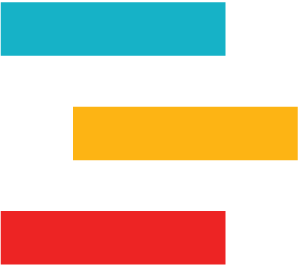 Asset Management
Textbook Tracker is a full-featured, web-based asset management solution providing the convenience of everything you need, from circulation to reporting.
Track asset depreciation
Assess condition/damage/loss/fees
Automate inventory and supply
Automated Reporting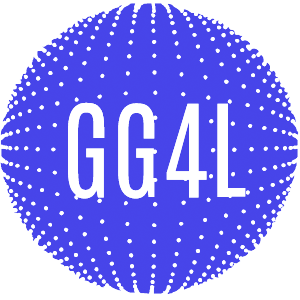 Connectivity
with seamless integration with your SIS (Student Information System) with GG4L or Clever.
Automate Patron Management
Automate Password Management
Single-Sign-On for Students & Parents
Industry-leading Privacy & Security
AND DID YOU READ "LIMITLESS SUPPORT?!"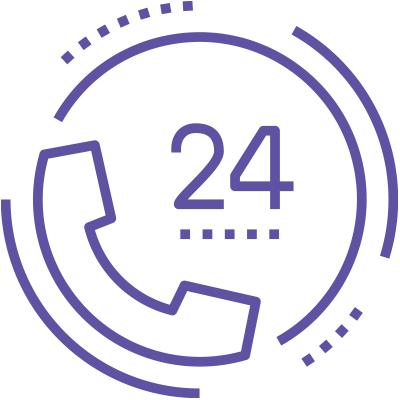 24/7 Live Support
Any person in your organization, any time, any topic.
From the get-go, we are committed to your success with Alexandria! Whether it's a quick, easy question or a complicated jam you've found yourself in, we're here for you. We'll even utilize remote access to delve into your issue and ensure your library is running at full capacity.
Our comprehensive customer support includes:
24/7 toll free live customer support
Online resources and videos
Message Center and email support
Full-access for your entire organization
Monthly releases, updates, and upgrades