Your EdTech Without Limits
Single sign-on is a means to an end. Alexandria's CampusKEY powered by GG4L® School Passport is a flexible enterprise-grade Identity Management Solution that tells the story of who, when, and how your EdTech is being used and the impact it is having on student outcomes.
Thank you for your request!
A representative will be contact with your shortly.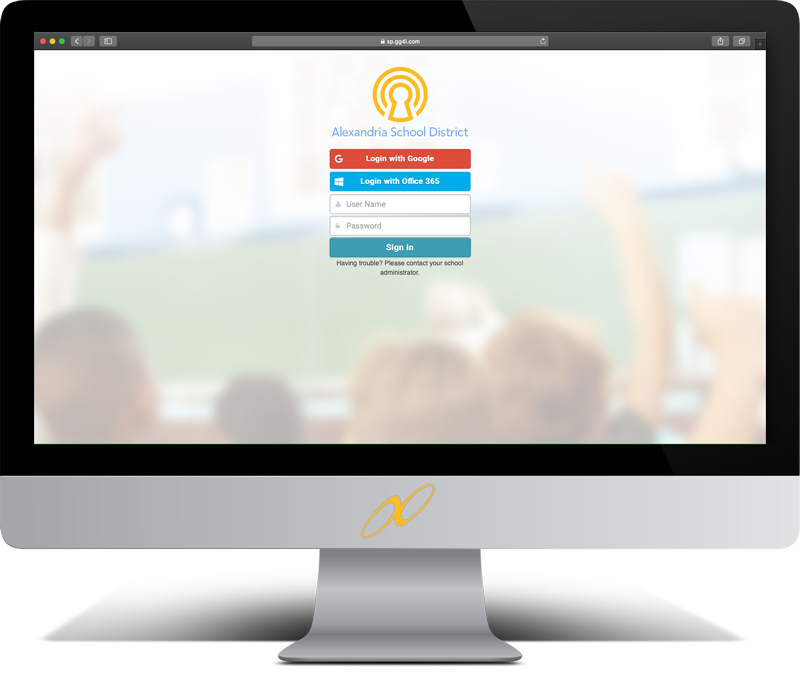 What is CampusKEY?
Alexandria's CampusKEY is an enterprise-grade, single sign-on (SSO) and identity management (IDM) platform that helps school districts securely and cost-effectively distribute third-party EdTech applications and content to students and staff by choosing from hundreds of applications listed in the our CampusKEY Catalog. CampusKEY seamlessly works with any school or district's LMS, SIS, third-party applications and devices.
What you get!
CampusKEY, gives you a dashboard listing all of your EdTech solutions. You'll have hands-on access to all the metrics you need to see: who is using your applications, how they're used, how student outcomes are impacted, where data is coming and going, what kind of data your EdTech vendors have access to, what kind of consents have been signed, and more. We provide notifications about data quality issues and give you an easy way to correct them.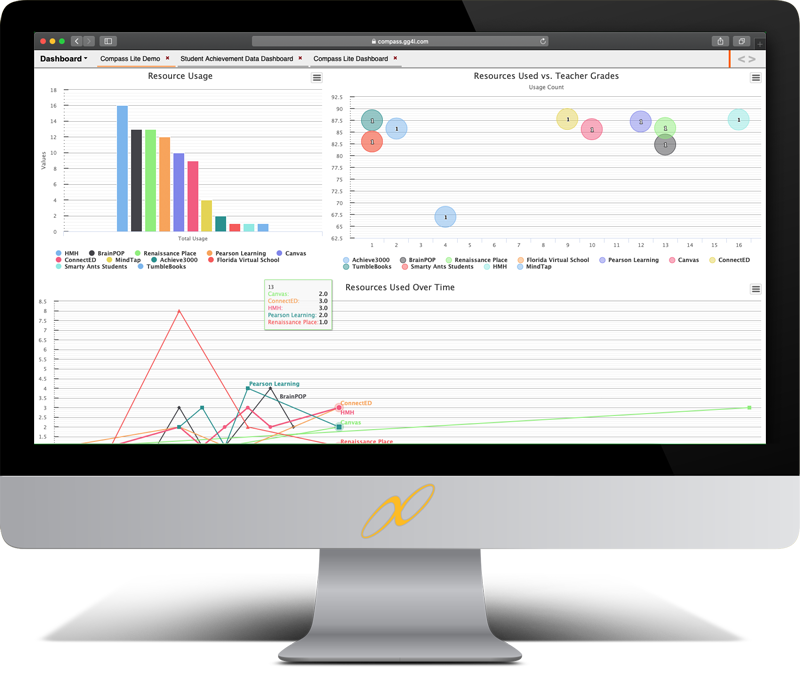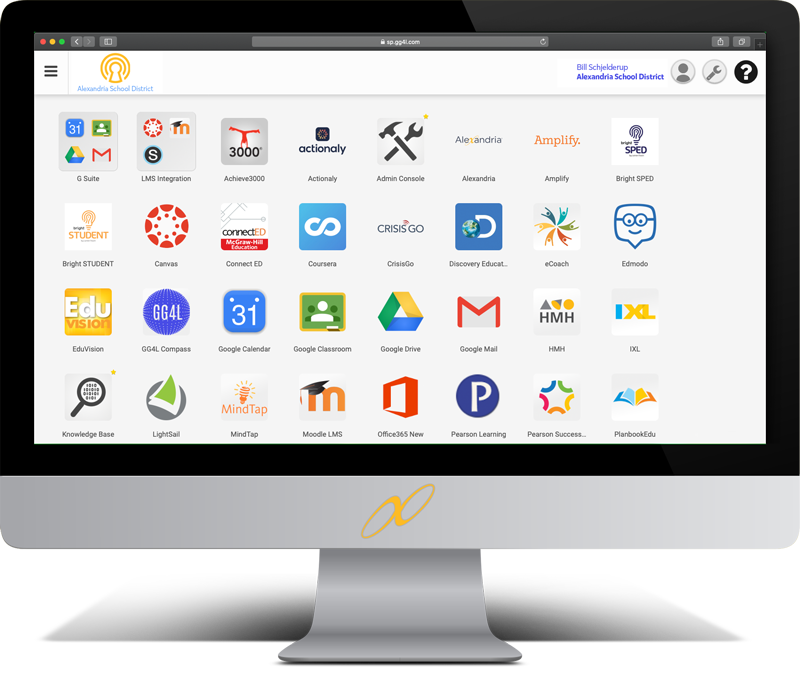 Safe, Secure & Simple
CampusKEY is hosted on AWS industry-leading secure cloud infrastructure and integrated with GG4L Connect's open standards based integration and authentication API's. You can browse data in real time, sort and see missing data, and provision apps based on roles with a single drag-and-drop. For example, if you add a new EdTech solution, instead of having a team of IT people manually connect it to each student's laptop, you simply drag the icon into the student role, and it is immediately deployed to every student.
Personalized, brandable SSO homepage
Embeddable in an LMS or district website
Powerful hierarchical usage analytics
Measurable impact on student outcomes
Flexible federated login credentials
Standards-based: SAML, OAuth, LTI
How Alexandria CampusKEY Works
Schools can choose from hundreds of applications listed in the CampusKEY Catalog. Alexandria's CampusKEY seamlessly works with any school or district's LMS, SIS, third-party applications, and devices.