Additional Features that Aid Distance Learning
Virtual Bulletin Boards
Bulletin boards help educators bridge the gap between the library and community. Share and post helpful information to keep students and staff updated. These boards can include images, lesson plans, links, homework assignments, Google Forms, links to collaborative Google Docs, links to chat spaces, and more!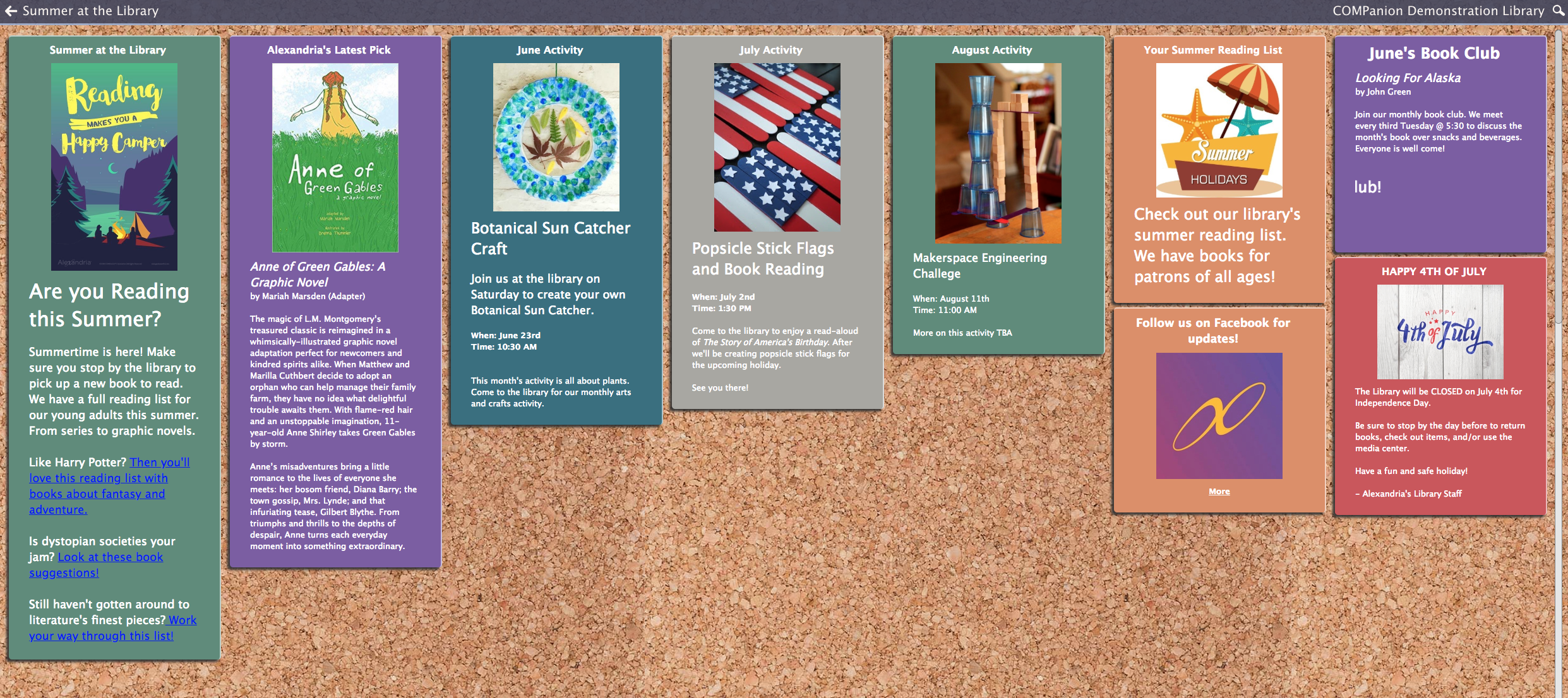 Messaging
Messages are a great option to provide mass communication about the library's available resources during the remote learning period. You can email all patrons, an individual or a group by selecting who you want to receive the message.
Cataloging Links and Online Resources
With Alexandria, you can catalog links to online resources. This is an excellent option for librarians who'd like to add subjects to catalog links and have students find the links in Researcher search results.
Patron Lists
Librarians and teachers can create reading lists to share with students. Create a list by topic, subject, or reading level; librarians can even include their cataloged links in lists. Share the list with students by making the list public and copying the link to share.
Study Programs
Alexandria's Search and Browse results can be filtered by study programs. Filtering by study programs can assist parents at home to help their students search for books in their reading level range.